There has been a significant rise in the awareness of saving our planet. The rising temperatures, the toxic rivers and accumulating waste is helping us create better solutions for the future. The most spoken about innovation lies in plant-based products that are beneficial for both humans and the planet. Online shopping sites in India are now featuring some of the best plant-based products in the market. Brands like Tropical Dew and Born Good have been making plant-based home care products that are completely safe for the environment.
Plant-based products have ingredients that are derived from plant sources only compared to animal or chemical-based ingredients. These products use bioactive compounds and enzymes to get the job done. Here are a few reasons why you need to switch to plant based home-care products –
Safe around children and pets
Plant-based products don't use ingredients that can harm children and pets. Children spend a lot of time crawling and pets spend a lot more time closer to the floor. Popular and easily available floor cleaners use ingredients, if ingested to exposed for too long could cause bad side effects. Plant based floor cleaners available at online shopping sites are a safer alternative. Born Good's range of plant-based products have a range of laundry detergents, fabric conditioners and disinfectants.
No harsh chemicals
The chemicals used in these products are derived from synthetic sources. They are made to effectively clean surfaces and leave behind traces of chemical compounds that are not healthy. This reason is best illustrated with dish-washing liquid where compounds of chemicals are left behind after cleaning. Natural dish-washing liquid soaps are better and have no adverse effects if ingested indirectly. Tropical Dew's home care products make some of the best bathroom accessories to have for a chemical-free home.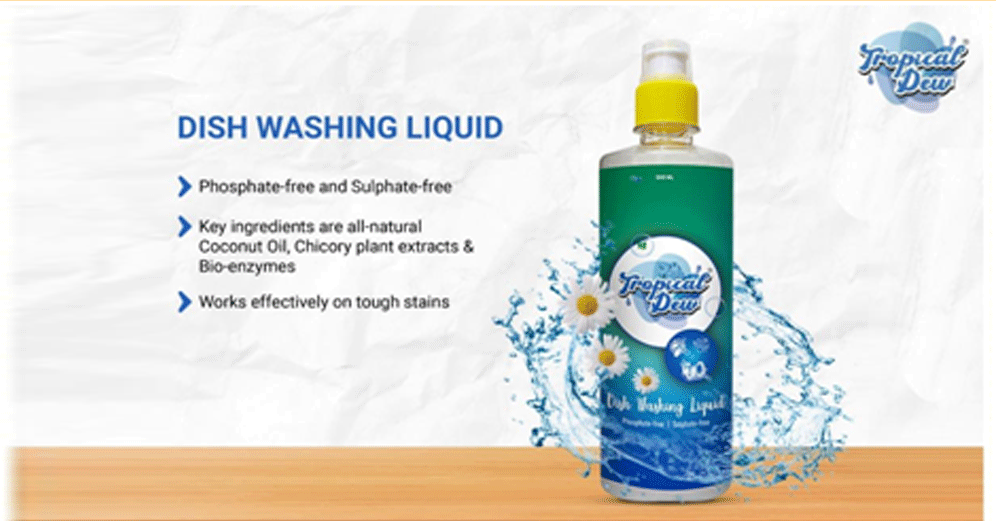 3.Good performance
One of the main misconceptions about plant-based home care products is their effectiveness. Plant based products are as effective or even better than chemical-based products. Bio-enzymes and nature-based surfactants are as effective as the chemically sourced products. Tropical Dew uses natural ingredients with various uses that range from Liquid Detergents to Neem and Tulsi Fabric conditioners.
4.Clean conscience
This is the best part. Along with keeping your homes and surroundings clean, plant-based home care products are great for the environment. Since they are derived from plant-based sources, they are not harmful for our natural ecosystem. In contrast, chemical based cleaners, when disposed into our ecosystem pollutes our natural resources and are twice as harmful to wildlife.
Infinique Mall makes online shopping at India, a seamless experience. We have a wide range of plant-based home cleaning products by brands such as Born Good, Herb Boutique and Tropical Dew that are available in various sizes and needs. Products at Infinque Mall are curated keeping quality and effectiveness in mind. With clean counters comes a clean conscience.
Also Checkout – Best food for diabetes, Best organic skin care products in india